2007.11.25 Sunday
things this week.
Since I promised that I'm going to update this blog often. Here I am. Today's sketch.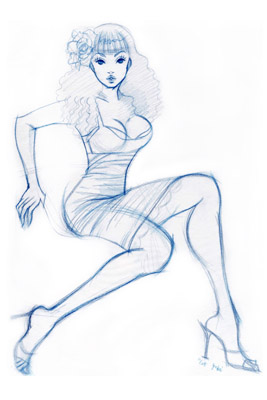 I went to the art studio to do some printing work for Eric's sister Rori. I thought I'd take some pictures but didn't happen. The studio was freaking cold as always and I just wanted to get done with it.
I tend to go to
Sophia Books
on Sundays for some reasons, and I bought a new art book again. I think this is the same one you have, R'John!