2009.02.22 Sunday
This year...
Alright, this year is it.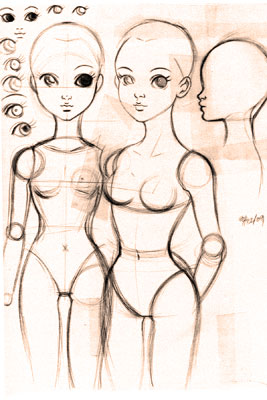 I've been saying, "I'm going to do it, I'm going to do it..." for a while but this is it! I'm going to make a fully jointed doll. First I'm going to prototype it in Maya... Eh, don't say already weak effort. Maya = slack = why not do it traditionally?
Anyhoo, my doll is going to be pretty!
----------
Oh yeah, btw, I went to Nico's wife, Chantal's birthday party this weekend. I drew her portlate as a gift while ago and Nico was supposed to put it into the book he was making...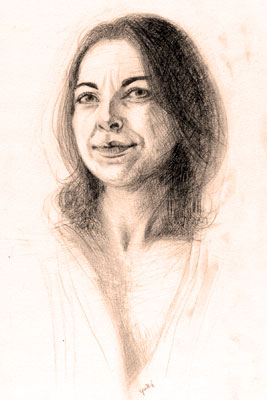 I guess it's not a secret anymore so I can post this:P Eh, I'm so rusty though...